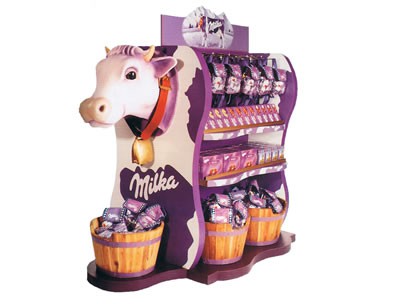 Everyone who has exhibited at a trade show knows that there are many facets to account for in order to have a well-run, effective showing. Even when you outsource your concepts to an exhibit house, there is still a good amount to account for in order to make sure that your idea turns into an effective reality. At the end of the day, it's your company's' responsibility to provide the overall goals, objectives, and general design idea that will synergize with your marketing campaigns and goals to whomever is constructing your display. Whether this is being done in-house or by an outside vendor, there are 5 main areas that often get overlooked. These areas are rarely every forgotten, but are all too often not optimized for peak performance.
1) Flooring
Trade Show flooring is arguably the most disregarded area to stand out in the entire exhibit hall. Most people gravitate towards the typical black, blue, white, or gray carpet. Is this because that is all they know, or because they feel anything else will be out of their budget? Utilizing a unique flooring is always a great way to stand out in a crowd. Whether this is done through LED flooring, interactive floor games, or even just very distinct carpeting, it is an easy way to increase awareness of your exhibit. You could even look into flooring options that line up with your brand image. Wooden flooring can make you stand out in a carpeted space if your brand is focused on luxury home goods, for example.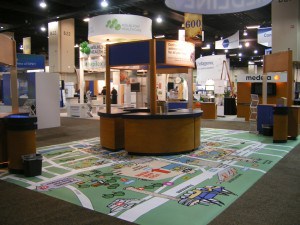 2) Lighting
Lighting sets moods. What type of mood are you trying to portray with your exhibit? There are multitudes of ways that matching your lighting with your branding will upsell your product. If you are a nightclub or bar, use laser lights. If you provide high quality countertops, use track lighting to enhance the marble. Each brand may find something completely different that will work for them, and this is one area that can inexpensively increase foot traffic and visitor engagement.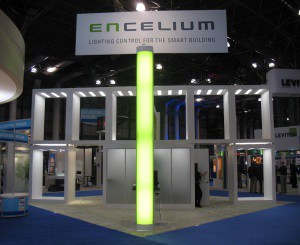 3) Graphic Selection & Quality
Although this may seem obvious, if you have walked a trade show you will know that it must not be. Graphics make or break a booth; this is one area where attempting to cut back on costs will most certainly cut back on your ROI as well. Get large, crisp graphics that are in line with your marketing efforts, and make sure they are of the highest quality. For example, high-resolution motion graphics videos on a tower can catch an attendee's eye from across the exhibit hall, so it is a great idea to incorporate sufficient planning efforts behind your graphic selections.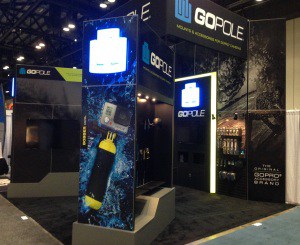 4) Product Displays
So many exhibitors resort to stock shelving and counters to display their products. The power that a well thought out product display can have is invaluable. Think of your booth like the grocery store. When you see that one product display that stands out from all the other basic shelving units, it is hard not to stop and see what the product is all about. This same general philosophy can help you increase sales of your products and services alike if done properly.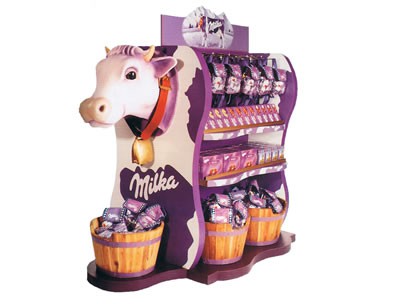 5) Interactivity
This is more of a blanket category. It always pays off to incorporate interactivity into your trade show exhibit. Whether is used to attract visitors or to keep them at your booth, it will help every time. It adds entertainment value and provides the perfect opportunity for your talent to interact with prospective visitors without being viewed as intrusive. Matching your interactivity to your product or service is ideal, but even something as simple as a spin-the-wheel game to win a prize will be more helpful than nothing at all.