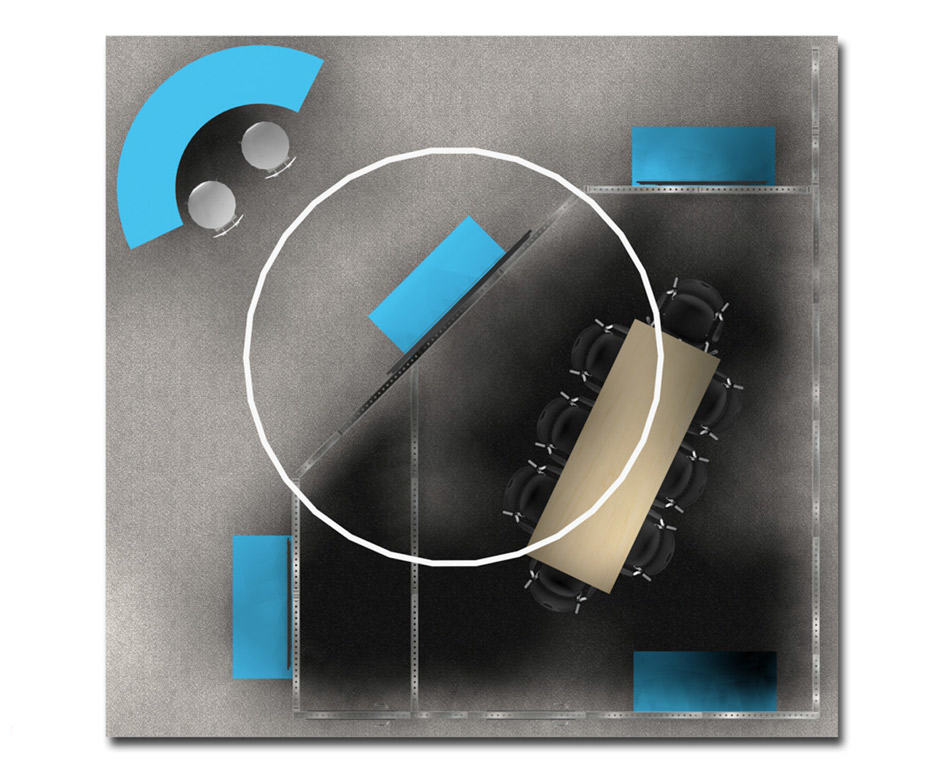 Meeting rooms are a very common feature in most trade show exhibits 200 square feet and larger. For this reason, it may be beneficial to put some thought behind what type of meeting room may have the most impact for your company at your next event. There are four different options: Private Meeting Rooms, Semi-Private Meeting Rooms, Open Meeting Rooms, or No Meeting Room. Here we weigh the pros and cons of each to help you make the most informed decision when selecting your meeting room type.
Private Meeting Room
Private meetings rooms are the only true option for "closed door" level meetings. If there are issues of grand importance to be discussed, a private meeting room is always the safest bet. However, this isn't the only circumstance in which private meeting room space is valuable. This escape from a busy trade show floor is often viewed by attendees to be a more personalized experience than they may have encountered at other booths, and is great way to set yourself apart from competitors who may not have one. Granted, your product or service should mandate the use of a private meeting space. If you are a SaaS provider, for example, you may be better off doing mass presentations to the general populous to showcase your product's capabilities. On the other hand, a provider of fine jewelry would most certainly benefit from the personalized experience gained by showcasing products in a one-on-one setting. Let your objectives, goals, product/service, and marketing strategy determine if a private meeting room is in line with your overall plan.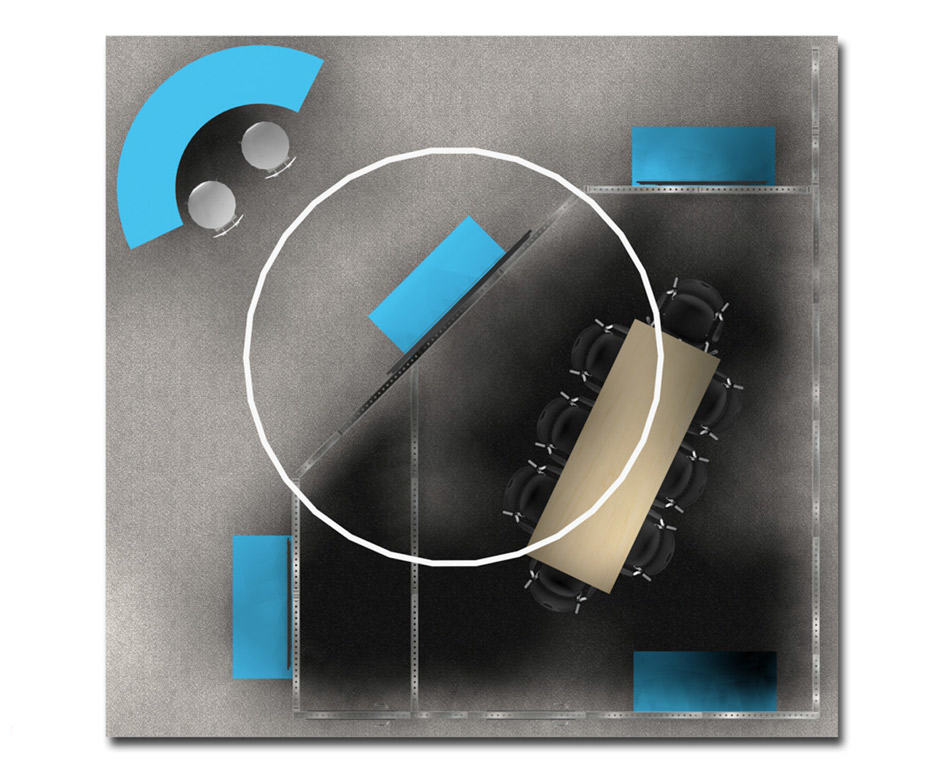 Semi-Private Meeting Room
Semi-Private meeting rooms are a great way to have a business meeting in a casual setting with significantly less distractions than the trade show floor. You will be able to put together a focused meeting with the surrounding trade show filling in as ambient noise. These are great for casual get togethers with existing clients, or going over literature with prospective ones that don't need an intensive sales presentation. Fill these meeting rooms with your typical meeting room furniture, and remember to keep the setting comfortable. You can utilize the semi-private wall divides that you may have to display meeting room signage and graphics that promote your marketing message (as seen in the image below).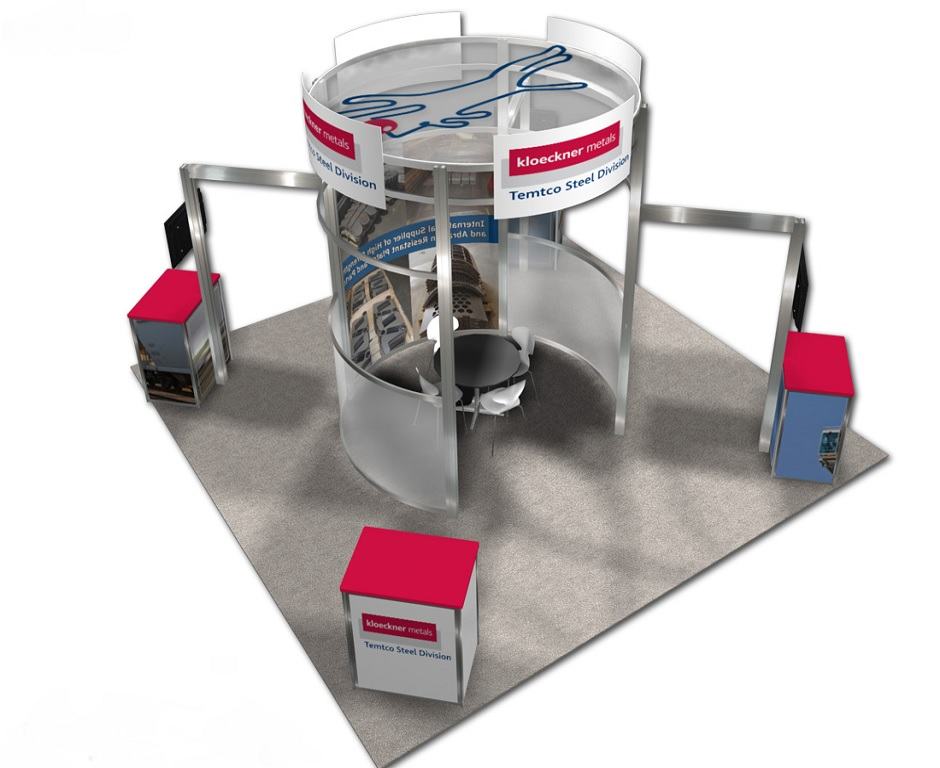 Open Meeting Room
Open meeting rooms are more of a way to provide your visitors a place to rest, and grant your staff an opportunity to discuss your products or services. These areas which will usually consist of tables, chairs, sofas, coffee tables, and other typical trade show furniture are open to the general public and are a great way to let your visitors take a load off. You staff can have casual meetings in these areas while sharing your promotional materials and increasing brand awareness. Providing an open meeting space is a great way to catch up with existing clients in addition to meeting prospective buyers. Just remember to keep it comfortable and convenient.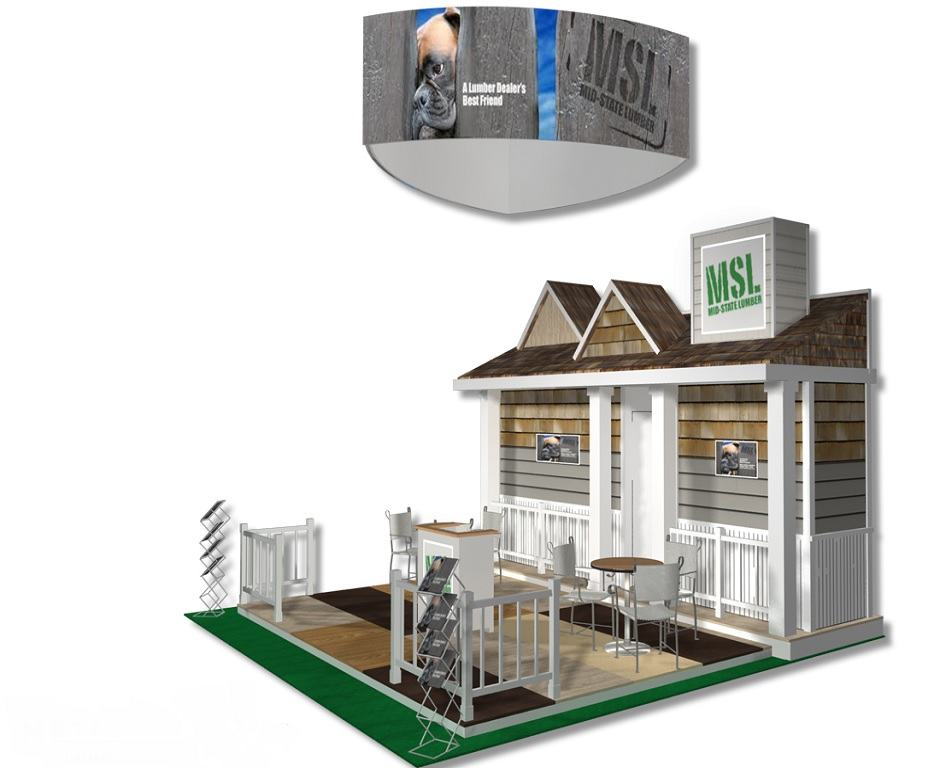 No Meeting Room
If you want free flowing foot traffic, don't require sit down meetings, and have an active sales staff, not having a meeting room may be right for you. The key to not utilizing a meeting space is having a very proactive staff that can monitor and engage with all of the customers visiting your booth. Some people prefer to have a booth at corporate events which can help to make people aware of your brand in the long run as it gives you a better opportunity to interact and network with potential clients. Sometimes celebrity entertainment can enhance your corporate event as they can make sure that no one will forget your business any time soon and can help you become successful. If your booth draws a lot of traffic (which an effective one should), it is on them to make sure that everyone is being touched at least once before leaving your space. Not having meeting space helps to keep loitering down, and engagement up.