The healthcare and pharmaceutical industry is one of the most important and rapidly expanding sectors in the world – and medical trade shows are one of the most effective industry tools for professionals to meet, network, and share ideas.
Every healthcare company shares the goal of providing the best medical facilities and technologies possible. With this in mind, pharmaceutical and medical trade shows are designed to display the latest innovations in healthcare, empowering major industry players to learn and grow.
Trade shows effectively facilitate networking between multiple stakeholders in these fields. They also introduce the newest medical equipment and products to retailers and consumers.
Exhibiting at a trade show is a fantastic way to network and open up new possibilities. Here, we'll outline the top ten pharmaceutical and medical trade shows in the United States. To start, let's give a brief overview of medical trade shows and their benefits.
What Are Medical Trade Shows & What Are The Benefits?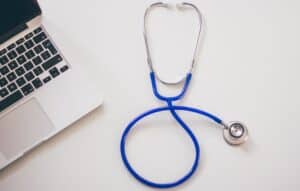 A trade show or trade fair is an exhibition at which businesses or individuals in a particular industry gather under one roof. Together, they share ideas, listen to speeches, and promote their products or services. In addition to allowing industry professionals to trade ideas, these shows allow for potential consumers to come and learn about all of their different purchase options within the sector.
While there are trade shows for just about every industry you can think of, this article is dedicated to specifically discussing medical and pharmaceutical trade shows. These shows form a critical and exciting aspect of the medical field. They provide the ideal environment for learning, presenting, and collaborating, which are all essential functions in moving the industry forward.
Many health professionals are required to attend a certain number of conferences and shows per year in order to stay updated on the latest research and best practices in their field. This means that if you are an exhibitor targeting professionals in the medical field, a pharmaceutical or medical trade show is ideal for reaching potential clients and business partners.
Also, businesses focusing on medical supplies or pharma equipment will benefit greatly from trading at a show, as trade shows often showcase the cutting edge of technological innovation within the industry.
Trade shows offer many benefits that make them worth the investment if done correctly. One reason to attend is that they have huge potential to build brand visibility and improve outreach in a cost-effective way. Products and services are also showcased in an accessible way to customers.  It's an ideal space to learn and exchange ideas in a casual yet organized manner.
Having clarified the definition and purpose of trade shows, we encourage you to continue reading to discover ten of the largest medical and pharmaceutical industry trade shows in the US.
This medical trade show is held annually in June, finding its home in a new city each year. Its official website boasts an impressive 8,400+ companies and 17,000+ show attendees. These biotechnology and pharma stakeholders gather here for a week of intensive networking.
The goal of this trade show is to bring together a wide range of life science and application areas. This includes biomanufacturing, drug discovery, biofuels, and cell technology, among others. Attendees are encouraged and supported in their efforts to discover new opportunities and partnerships at the event.
If you're looking for a trade show that focuses on expanding the future of the biofuel and biomanufacturing fields, then the BIO International Convention is worth checking out.
The Florida International Medical Expo, or FIME, is one of the top medical shows in the country. It touts itself as the leading Medical Trade Fair in the healthcare market. It's held annually during the summer at different Florida locations each year.
FIME showcases exhibitors from surgical equipment and laboratory suppliers to medical technology providers. There are over 1,100 exhibitors every year, and the show has attracted an incredible 52,000-plus attendees in past years. One of the unique aspects of FIME is its truly international nature; over 45 different countries are represented in the exhibitor list.
Due to the size of the event, FIME is a must-see for those interested in sourcing or selling medical supplies. The range of products available is unmatched. FIME has the largest collection of healthcare service providers and product manufacturers under one roof. If you're interested in learning more about healthcare sourcing and procurement, FIME is the place to be.
3. The American Association for Clinical Chemistry (AACC) Scientific Meeting & Clinical Lab Expo
The Clinical Lab Expo is "the world's largest exposition for clinical laboratory products and services," according to the event website. The meeting is usually held in late July or August, with its location switching between Anaheim and Chicago each year.
This show aims to offer an incredible chance to link with worldwide leaders in laboratory medicine. Delegates at the expo learn the most specialized technical skills in the field.
Attendees can expect to gain relevant, up-to-date knowledge of essential research in the industry. This show features involvement by over 800 top brand exhibitors in the pharmaceutical industry and over 20,000 attendees. The AACC's Clinical Lab Expo is a tremendous opportunity for healthcare professionals to learn more about the latest in clinical laboratory advancements.
4. Annual World Congress on Anti-Aging Medicine
This congress is run by the American Academy of Anti-Aging Medicine (A4M) and occurs annually in Las Vegas, usually in December.
The event website boasts that it is distinct from any other healthcare conference, "due to [its] extensive educational offerings and programming."
5,000+ people attend this event and get a range of exclusive opportunities, including 85+ educational sessions and access to over 400 companies in the industry. With this experience, they'll receive an immersive education in Anti-Aging & Integrative Medicine. Attendees can expect engaging, interactive talks by hundreds of world-renowned keynote presenters, and representation from over 50 different countries.
The latest research on nutrition, hormones, and gastrointestinal treatment approaches will be presented at this conference. Attendees receive information about redefining their ideas of medicine. Additionally, they'll get a set of resources to take back into their own clinical practices.
5. National Community Pharmacists Association (NCPA) Annual Convention
The NCPA Annual Convention is the country's "premier event for community pharmacy owners and their teams." It takes place annually during October, in new locations each year. Upcoming shows will be in Nashville (2020), Charlotte (2021), St. Louis (2022), and Orlando (2023). This show expects to bring together around 3,000 attendees and over 200 brand exhibitors.
Attendees should expect over 30 hours of education covering every aspect of the pharmaceutical business. They'll interact with hundreds of vendors showcasing services, products, and technologies. The conference aims to assist people in succeeding within a variety of roles, whether you are an entrepreneur, technician, pharmacist, or student.
This show is a unique opportunity for students in the field to attend and learn from others further ahead on their professional journey. Independent pharmacy is an $80 billion marketplace, and therefore interacting with local pharmacists at a grassroots level is a priceless benefit for the industry as a whole.
Attending the show will help you to keep up with the newest trends and developments, and share ideas with peers from all over the country.
6. MD & M West
This show is one of the most prominent showcases of MedTech suppliers in the country. It takes place in a different US city each year, generally in the West or Midwest. Whether you're looking for testing solutions, intelligent sensors, or smart packaging, you'll be able to source them from MD&M West.
The conference showcases a full spectrum of MedTech solutions. You'll be able to network with and learn from 20,000+ industry professionals and 1,900+ suppliers. Additionally, the conference offers interactive events, free presentations, and educational activities.
This gives delegates the exciting chance to get involved in their own learning. Activities facilitate new ideas and perspectives that are shared among those who attend.
7. Georgia Psychiatric Physicians Association Summer Meeting & Expo
The Georgia Psychiatric Physicians Association is a division of the American Psychiatric Association, which is accredited by the Medical Association of Georgia to provide continuing medical education for physicians. They're the only statewide organization representing Georgia psychiatrists and their patients. Their members are dedicated to promoting professional values and ethics in the practice of psychiatry.
This conference takes place annually in early August at the Omni Amelia Island Plantation Resort in Fernandina Beach and aims to improve patient access to quality mental healthcare. The GPPA encompasses about 700 psychiatrists who come together to share ideas, protocols, and treatment strategies to ensure the mutual improvement of its members – as well as the psychiatric field as a whole.
The GPPA Summer Meeting & Expo offers informative talks and activities. These focus on lifelong learning, professional development, and supporting education and advocacy for the profession. For those who attend, the show guarantees new insights and fresh perspectives in the world of Psychiatry.
8. Society of Nuclear Medicine & Molecular Imaging (SNMMI) Annual Meeting
This annual meeting takes place in June, with a different city hosting each year. The event features as one of the top trade shows in the pharmaceutical industry, due to its status as the "premier educational, scientific, research, and networking event" in the fields of nuclear medicine and molecular imaging.
The show expects thousands of attendees ranging from leading physicians, radiologists, cardiologists, and pharmacists to scientists, lab professionals, and technologists. Those who attend will gain a deeper level of understanding of relevant clinical, scientific, and academic concepts. Delegates have the chance to network during interactive events.
The interactive activities are the perfect chance to break the ice and to facilitate discussion and collaboration at the event. This is a wonderful way to grow in your professional career if you are interested in the nuclear medicine industry.
9. Society of Critical Care Medicine Annual Congress
This conference takes place annually in February, with the location changing each year. The Society of Critical Care Medicine is the largest non-profit medical organization in the critical care industry.
This Congress unites members from the critical care field under one roof. It's an exciting mix of multi-professional, multidisciplinary experts in one place.
Delegates have the amazing opportunity to witness participation from leading experts. Top researchers in the domain of critical care medicine are expected to present cutting-edge research. It's the event of the year if you're interested in staying up-to-date on critical care advancements.
The purpose of Critical Care Week is to raise awareness of common issues faced by professionals in the field. The event encourages cooperation between critical care team members to improve the outcomes and experiences of critically ill and injured patients. If you're interested in sharing ideas, learning, and improving patient outcomes, then the Society of Critical Care Medicine's Annual Congress is a great place to be.
10. OR Today Live Surgical Conference
The last trade show on our list is the exciting OR Today Live Surgical Conference. The show is a great place for perioperative nurses and SPD professionals to congregate, collaborate, and learn from one another.
The event is held annually in August, taking place in a new host city each year. Attending the surgical conference can be beneficial for different kinds of people – from those who are looking for inspiration within their established careers, to those who are simply looking to earn credits for their continued education.
The event provides an exciting space in which world-class speakers are brought together to empower, motivate, and facilitate networking between perioperative professionals. If you're going, prepare to engage with top surgeons and experts in your field and to emerge as a more confident and knowledgeable professional at the conclusion of the conference.
The Next Steps
If you've reached this point in the article, it's clear that there are many interesting and valuable medical trade shows from which to choose.
All of the expos mentioned above enjoy impressive attendance – both from contributors and attendees who are simply there to observe. One of the main reasons for the success of these trade shows is that they provide the much-needed space for professionals of a specific medical sector to teach, learn, and network.
These shows provide a unique opportunity to source the most innovative products, solutions, and ideas. For manufacturers, it's the perfect opportunity to showcase some of their latest offerings to a captive audience who are passionate and already invested in their industry.
In most cases, people will have the chance to see the devices live and in action. This interactive effect means that people are drawn in and are encouraged to interact with one another, as well as the technology itself. This makes it the perfect place to start and extend business and professional relationships.
So, now you're armed with the information, what are the next steps?
If you're looking for more information about a particular pharma trade show or medical fair, please contact us. We provide information and support for trade show requirements – check out our Trade Show Checklist here.