Every company on the trade show floor is looking for an opportunity to differentiate themselves from other exhibitors, but what are the most effective ways of doing so. There are many ways including: a powerful exhibit design, a great trade show staff and well-executed pre-show marketing, but there is another realm of easy-to-use and full proof trade show draws. These are the trade show gimmicks.
Gimmicks are present at every trade show whether it is games, giveaways, celebrity appearances or the like, but there are three in particular that stand out. These stand out trade show gimmicks are not only effective, but create a level of engagement with your brand that is memorable and lasts long after the show has come to an end. These three trade show gimmicks are headshots, massage chairs and photo booths, but what separates these three from the rest?
1) Headshots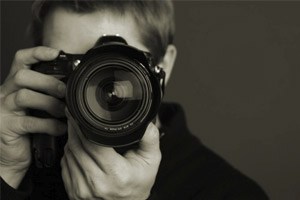 While attending a recent trade show, a company was offering professional headshots as their trade show gimmick. Professional headshots are usually hard to get, so offering them at your booth is a good idea. Naturally being in the industry, I was interested to see the type of draw this approach would have. The traffic generated through this method was sensational. There was a line of attendees at their booth leading out into the general walkways awaiting their chance to get professional headshots. This, of course, will mean that you need to hire a professional company that offers corporate photography services but this expense will quickly be made up by all of the impressions you'd make.
Depending on the focus of the trade show itself this may be more effective at certain types events than others, but overall, there is quite a demand for this gimmick. The line provided the trade show staff extra time and an open forum to interact with the attendees at their booth while simultaneously projecting the photos on a large TV screen to draw even more attendees to the booth. This type of cyclical traffic generation kept their booth space busy for the duration of the event.