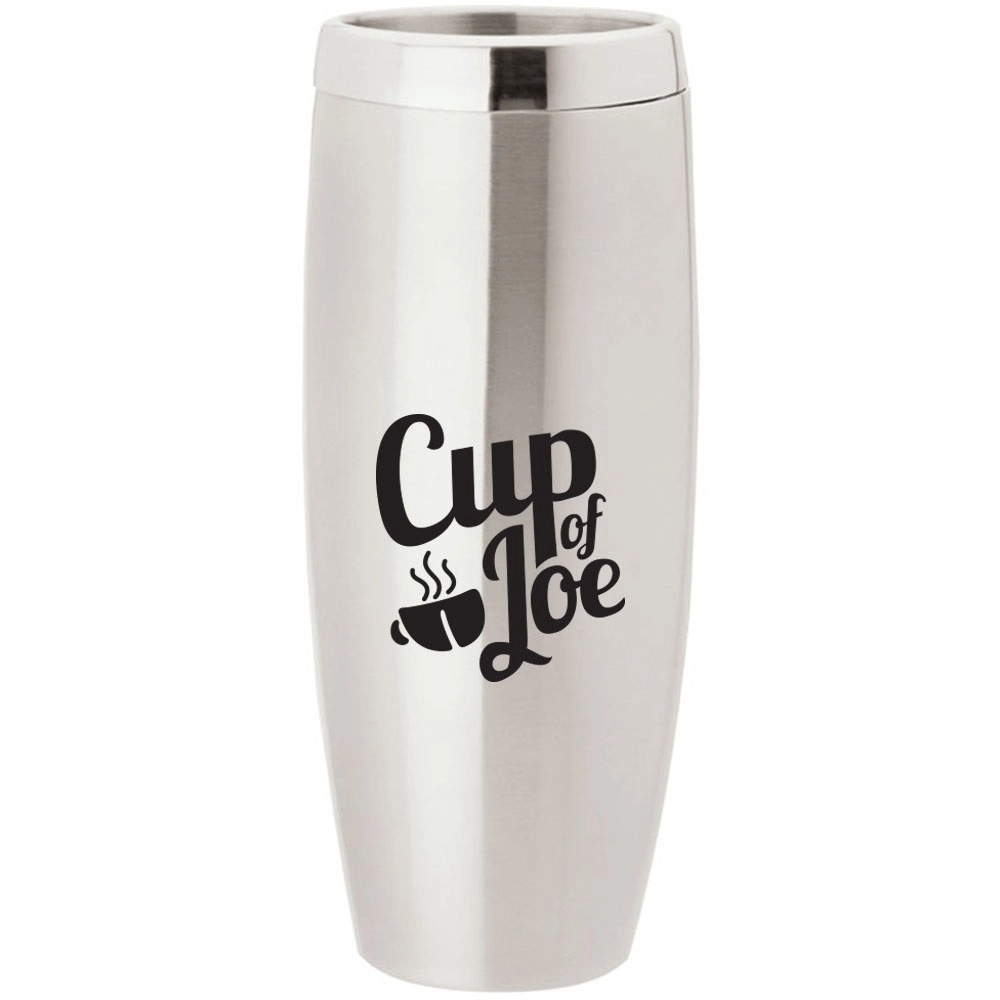 What may seem to be one of the easiest decisions associated with exhibiting at an event always tends to be more complicated than anticipated. This decision is the Trade Show Giveaway. The purpose of this article is to provide a variety of trade show giveaway ideas that will not only be hot in 2020, but effective as well. There is a significant difference when it comes to giveaways being interesting and being effective.
There are many unique giveaway ideas that the consumer will find compelling at first but ultimately end up in the trash on the way out of the exhibit hall. The goal is to find a trade show giveaway that is cost-effective, branded, and useful for the intended audience.
A study done by PPAI Research called The Effectiveness of Promotional Products as an Advertising Medium proves, "69% of people would pick up a promotional product if they found it to be useful." Accordingly, the list below contains trade show giveaway ideas that have been beyond the exhibition floor.
First, I'm going to talk to you about the biggest issue exhibitors have when trying to create a strategic lead generation tactic, such as giveaways.
Here's a hint: It's actually turning those trade show giveaways into actionable leads.
Trade show giveaways attract visitors much like the overall quality of your exhibit design, but after that, it's up to the exhibitor to make those visitors count.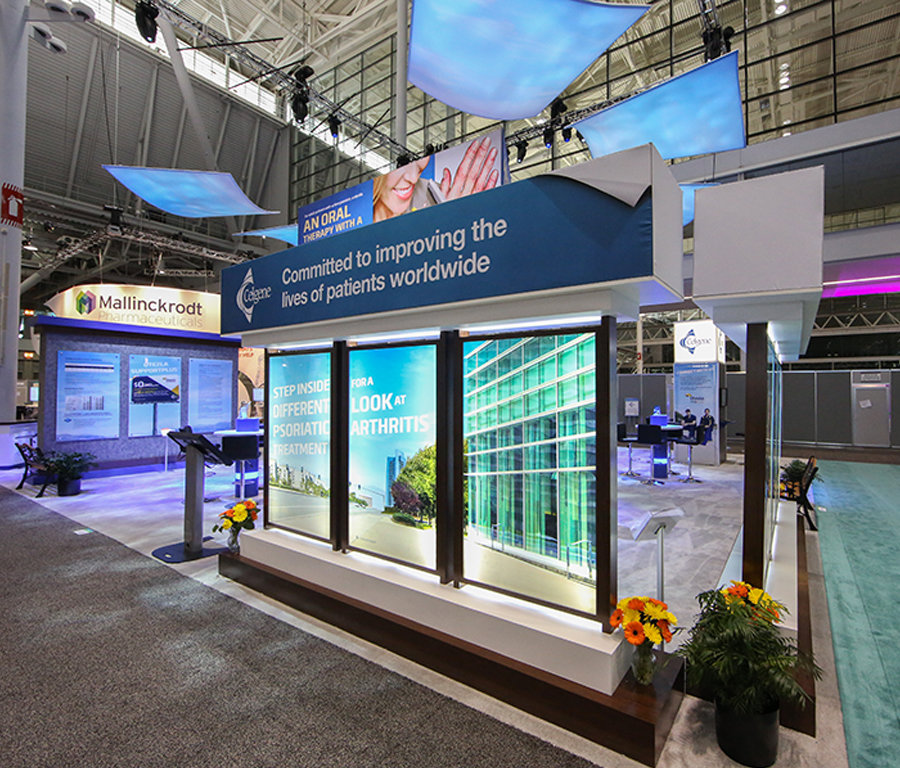 Don't leave it up to giveaways. Make sure your exhibit design catches the attention of everyone at the trade show. Using trade show booth rentals is a great way to keep your design fresh. If you purchase your booth, it will cost you a lot to get it updated- so renting is a great option.
Giveaways, on the other hand, are a great way to get someone's information so that your sales team can follow up with them after the show.
Ask your visitors questions and hand them their giveaway for a small piece of information, such as email addresses. Get to know their company name and create an experience that helps them associate their brand with yours. Now, what promotional products should you actually give them?
Best Trade Show Giveaway Ideas:
Key Chain Light – The key light is a concept so simple and yet so useful. The LED promo key light can attach directly to your car keys. Being one of the most cost-effective promo items to date, this giveaway is a great idea. Imagine having your product name on someone's keys, in front of their eyes almost every day. You cannot go wrong there. Here are some trade show key chain lights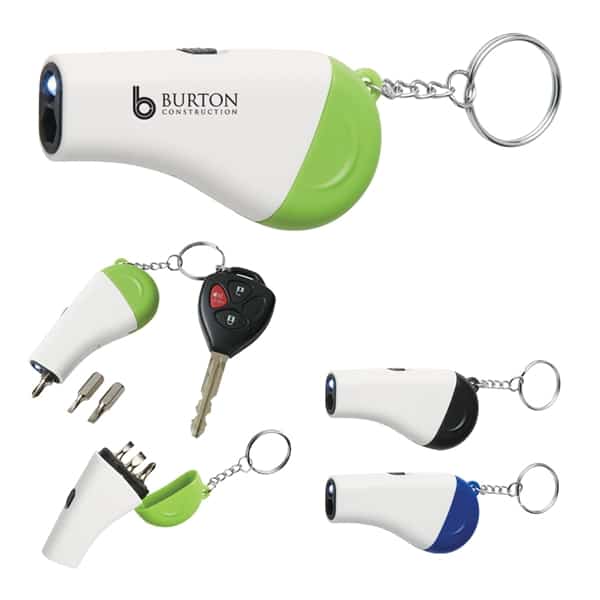 Power Banks

– Power banks are great at events because your prospects can now recharge their essential electronics while on the move. This makes it extremely useful. The major concern with technology innovation is convenience and providing your target audience with the ability to prevent themselves from being "device-less" while simultaneously having your brand name involved in their daily lives is like hitting the giveaway jackpot. Here are some promo power banks
USB Flash Drive – With so much technology in today's world there is a need for the need for USB flash drives. It's a huge convenience to have multiple USB because there always presents a time to use one. What better time for a brand to be visible than when you really need a USB and fast. Sitting at my computer now, I have two different Thumb Drives from giveaways that I received at the International Franchise Expo. Every business is guaranteed to have a moment like this which is why this trade show giveaway's a hit wherever you take it. Here are some promo flash drives.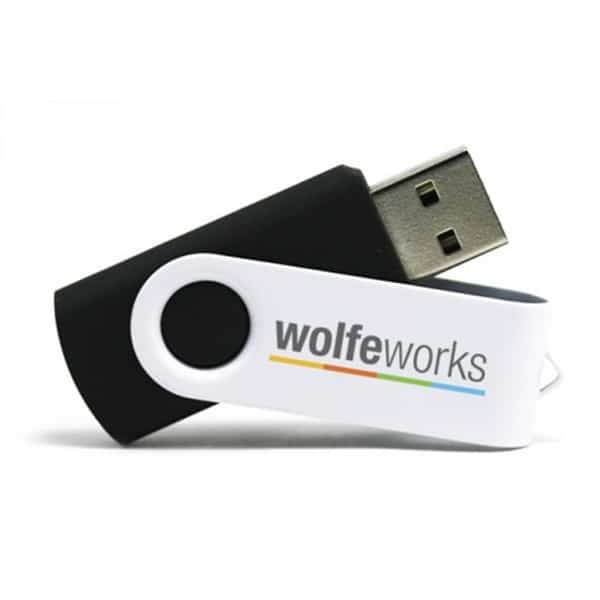 Time-Tested Trade Show Giveaway Ideas:
Pens – Pens are a time-tested, giveaway classic that despite not being very showy, pack a big promotional punch. According to a study done by ASI (Advertising Specialty Institute), Most Popular Promo Products by Category, Writing Instruments were the most commonly received promotional product by far. This is because they follow the three rules of an effective giveaway item as depicted in this article's intro. They are most certainly cost-effective, easy to brand, and useful to the majority of trade show attendees. Here are some custom pens for trade shows.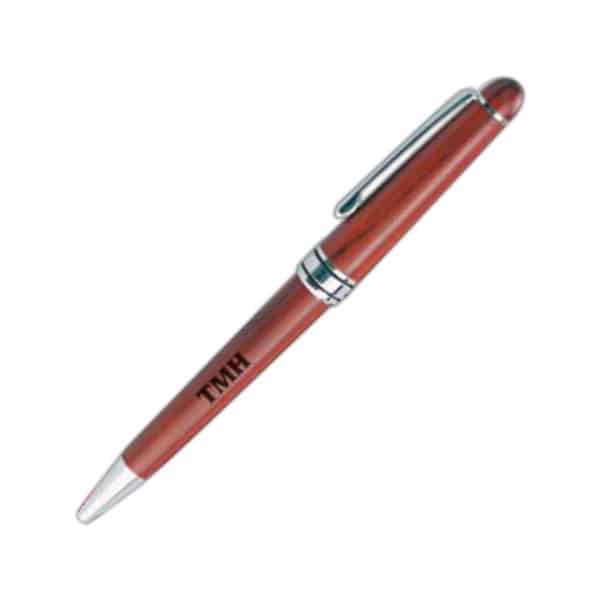 Stainless Steel Sports Bottles

– Although slightly more expensive than branded water bottles, Stainless Steel Sports Bottles have a much longer life-cycle. These are great because they not only provide a large print area, but they also come in a multitude of colors so it is easy to match your brand's colors to those of your giveaway. Additionally, these items serve as an eco-friendly item and help reduce plastic waste. Finally, they are available with a custom print logo for easy brand recognition. Here are some custom steel sport bottles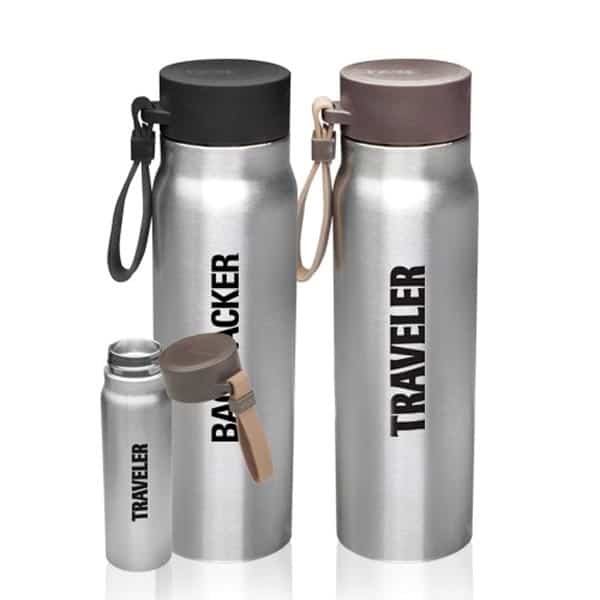 Drawstring Bag– This cost-efficient trade show item is another perfectly useful and significant event giveaway that can be used right away. These bags will be continually used for everyday things, keeping your company's identity front and center. Let the traffic to your exhibit walk away with an item that reflects the utility your company truly reflects. Drawstrings bags are perfect for this reason. Here are some trade show drawstring bags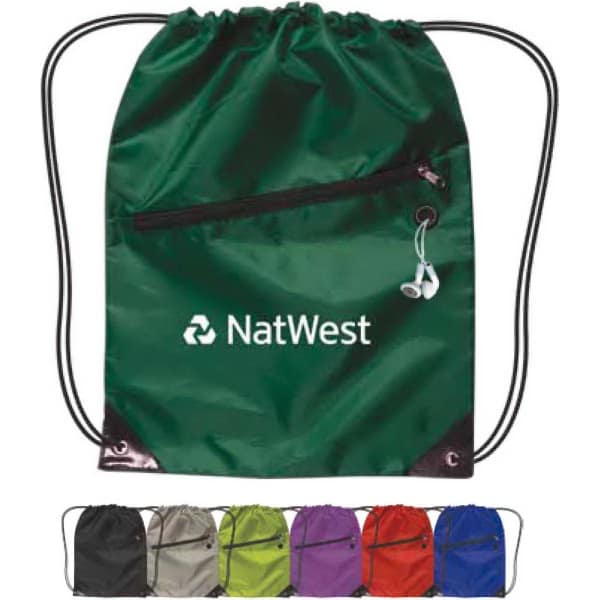 Reusable Bag or Tote

– With reusable bags/totes being as popular a giveaway item as they are, you would be surprised as to how few exhibitors receive these at any given trade show. Not only will your attendees and prospective clients use them at the trade show for toting around their other materials, but they will almost always make it home. Beyond the trade show floor, clients will use these for bagging groceries, shopping, and much more. In addition to these substantial benefits, they provide the largest print area of any trade show giveaway item on our list. (Hint: You can also get Eco-Friendly bags if "going green" is part of your image) Here are some tote bag giveaway options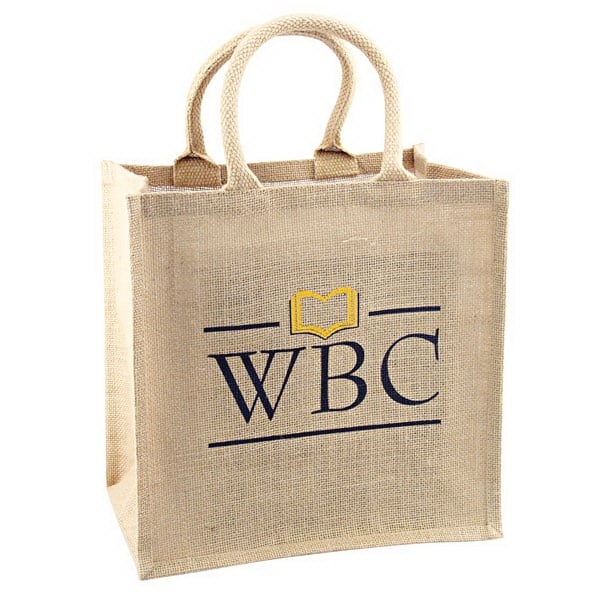 Bonus Trade Show Giveaway Ideas:
Padfolios and Notebooks

What's more relevant at a trade show than a padfolio and notebook? It's a perfect giveaway for an event or conference where you have to take notes. This gift will be used often, especially in industries that require a lot of travel. Additionally, these items tend to have a high use rate than most other giveaways. Overall, this is another useful, and one of the best promo ideas. Here are some trade show padfolios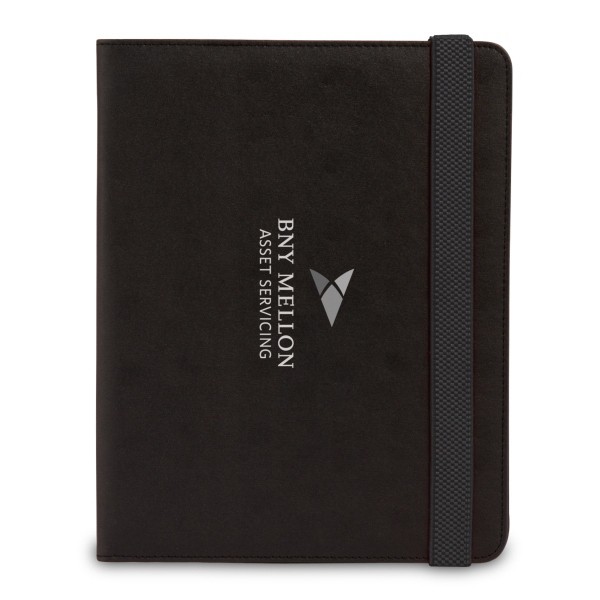 Stainless Steel Tumblers

– Much like the water bottles, coffee is something a lot of people drink daily. This means more opportunities for your brand to be top-of-mind with a stainless steel coffee tumbler. In the book, "Contagious" by Jonah Berger, Kit Kat used coffee as a way to keep their brand top of mind with consumers. "Have a Kit Kat with your coffee break" was a slogan that increased sales tremendously, by simply increasing top of mind awareness. Associating yourselves with something done more often increases top-of-mind awareness. Here are some trade show tumblers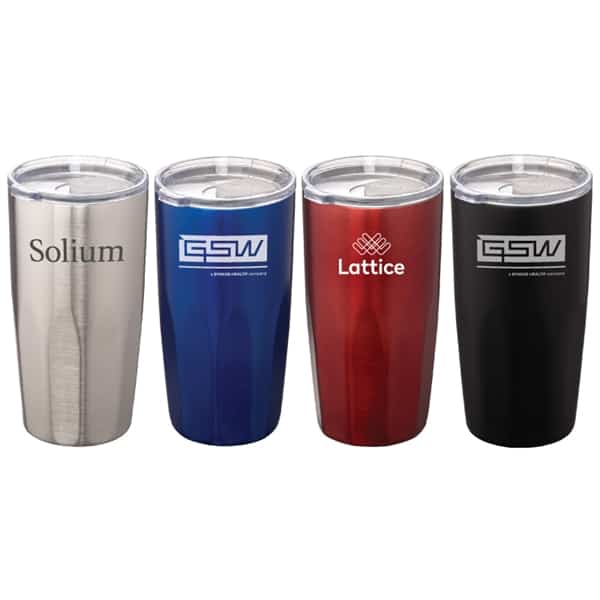 Conclusion
When it all comes down to it, the absolute best giveaway at a conference, expo, trade show, or other event is one that is relevant and useful. Mix your brand in the scenario and you can't go wrong. Take your time choosing a promotional item that is either relevant to your business or to an event scenario and you can create a branding experience that will last. Trying to be unique when offering an item is a slippery slope. When handing over something that is free, make sure it happens to be useful to whomever you are giving it to. Otherwise, the trash bin that's closest to your exhibition space will most likely be full of your giveaways. Keep this in mind and you will do fine. Happy shopping!