According to the US Census Bureau, there are 27.9 million registered businesses in the country. That's a whole lot of local competition if you think about it.
With such a competitive environment in the United States alone, it may be a good idea to consider new ventures.
Perhaps, it's time you consider expanding your company's global footprint and think about potentially setting up shop in foreign markets. International trade shows provide the perfect avenue to do that.
When exhibiting internationally, you get broad access to potential customers, partners, and global contacts. You also get the chance to objectively evaluate your product's export viability based on the feedback (or lack thereof) you get from suppliers and distributors. Doing this is crucial before you make any huge financial commitment.
Taking part in an international trade show isn't as daunting as you think. With the right amount of planning it's actually a straightforward and simple process. Read on to learn how to prepare for an international trade show.
1. Research on Exhibiting Opportunities
The importance of this first step cannot be overstated. You need to research and find the right exhibiting opportunities that give your business the highest potential for growth possibilities.
Identifying where your target market is located may be a good place to start. You won't want to exhibit in a country where there isn't any opportunity for your business to grow.
Also, if this is your first time exhibiting internationally, and you have a tight budget, you are going to have to be a little picky when choosing which are the best opportunities for you.
Don't put all of your eggs in one basket. Identify the international shows to start with that have the highest potential and go from there.
Great sources of information you can use include the Foreign Commercial Service, local and international banks, foreign embassies and consulates. You can also get in touch with trade associations, use the internet to check for upcoming events, or check out our handy trade show calendar.
2. International Trade Shows: Get the Timing Right
Just like any trade show, there is A LOT of planning involved and timing is everything. One of the most important aspects of trade show planning, both internationally and domestically, is locking down your exhibit space at the event. Most times, space allocation in trade shows is done on a first-come-first-served basis. Don't leave it until the last minute to submit your applications to the show organizers.
Especially when it comes to an international show that you've never exhibited at before, the more time you allot to planning, the better. There may be a different process for exhibiting at a show internationally than you are used to, so it's important that you are prepared for any delays in that crucial first step.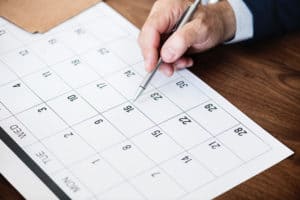 Ideally, the best time to book space and reserve your spot should be between 12 and 18 months before the scheduled day of the trade show. Use that time to come up with unique trade show booth ideas to make your business stand out from the pack. Our pre-show marketing tips are a good place to start. Having marketing materials on your booth to distribute to potential clients and customers could be a good way to drum up some attention for your business; perhaps custom lanyards could do this effectively.
Most international trade show management companies have global sales offices. Get in touch with the global representative closest to you to iron out some of the finer details you might be unsure about.
3. Shipping Arrangements
The next step, of course, involves getting your products and equipment to the international show venue. The organizers usually offer trade show services that include incorporating an official freight forwarder to deal with all the shipping nitty-gritty.
The last thing you want to deal with on an individual level is arranging for licenses and declarations, invoicing, insurance, bills, and sorting out all the other paperwork required. An international freight company takes this worry off your hands.
It deals with the movement of product samples and equipment between countries. If the equipment is destined to remain in the foreign country once the show ends, then there will be a duty charge assessed on the items in question.
4. Compliance with International Safety Codes
You need to be aware of the laws and safety standards of the country hosting the trade show. Some have very strict regulations regarding product testing and technical specifications that you have to comply with. It helps to engage a local consultant to guide you through the compliance process.
For example, there may be restrictions on what exactly you can bring into the country. Just like when anyone travels internationally, there are certain items that are prohibited to be brought with you.
Again, do your research. You may find that you might not even be able to promote your product in some countries, and that will be essential to know before you decide where you will be exhibiting.
5. Create Some Wiggle Room in Your Budget
If you're not prepared, you might find that you've exhausted the funds you had budgeted to use for the duration of the trade show. Make sure your trade show budget has ample wiggle room to cater for unforeseen expenses.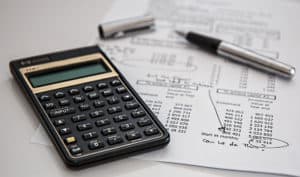 Some factors you need to consider include the costs of the venue location, shipping expenses, display banners and all the bells and whistles that bring your tradeshow idea to life. You also need to factor in the cost of graphics printing of promotional materials, prevailing exchange rates, staff costs, import duty… You get the idea. To be on the safe side, add an extra 30% to your budget as a contingency cover.
This is especially important if you are used to exhibiting at domestic trade shows. Prepare for the additional expenses that are sure to come with exhibiting internationally, and evaluate if the potential benefit is even worth those added costs.
6. Get to Know the Country's Union Policies
Lots of countries have trade unions with policies and regulations that must be respected and adhered to. Make sure you look them up and familiarize yourself with them before you take on any local contractors to ensure that you aren't in contravention of any of them.
It helps to have someone close at hand who speaks the local language to be able to give instructions. Arrive well before the trade show commences to ensure you have ample time to sort out any potential issues that may arise.
7. Get the Pricing Right
If this is your first shot at expanding your business internationally, it's important to understand that you may need to adhere to a different price structure for international clients and customers.
While you're at the trade show, most customers will want the prices quoted in CIF. This stands for Cost, Insurance, and Freight. It's a subtle way of letting you know that the buyer expects that you (the seller) will cover all the costs related to the loss or damage of the goods while they're in transit to the export port.
As soon as the goods are loaded, the responsibility shifts to the buyer. So if your negotiating skills are rusty, now's a good time to dust them off and give them a spin. You also need to be aware of other price factors like tax, and tariffs when quoting your prices.
8. Pre-Arrange for Payment
The last thing you need while at the trade show is to strike a deal with a potential customer only for you to be unable to receive their down payment. So, before you set off on your journey to the great unknown make sure you have your payment affairs in order.
The starting point is to find a bank that has international affiliations and discuss your expectations with them as pertains to transfer of funds, bills of exchange or any letters of credit you might require. Most customers you'll deal with at the trade shows will expect to see your credit report before they can proceed to do business with you. So, ensure you have it handy with you.
9. Get Local Currency
At the risk of stating the obvious, when in Rome… get local currency! On a serious note though, it's a rookie mistake to transact in dollar currency in a foreign land. That's the number one way to get ripped off.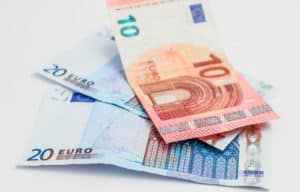 Use Automated Teller Machines (ATMs) to get local currency. You may not be aware of this little tidbit, but using an ATM to withdraw currency gives you a much better rate that if you were to use hotels, or, foreign currency exchange bureaus.
Before you leave home, ensure you get enough local currency. You'll need it to pay for your transportation from the airport to your hotel and a little extra to tip the driver along the way.
10. Use a Native Born Translator
Always insist on using a native-born translator to translate all your business communications and copy for international trade shows. It helps to have someone with some technical background of your industry to accurately convey the message.
Relying on someone who isn't a native speaker of a language, to translate might result in them using slang, double-entendres and other colloquialisms that could leave you red in the face. Prepare translated catalogs, data sheets with metric measurements and product literature in the languages of most of the countries that will be represented at the show.
11. Don't Compromise on Quality
Attending an international trade show is an opportunity to put your best foot forward. This isn't the time to skimp on quality.
Customers expect high-quality products and exhibits that stand out in style, design, and innovation. Remember, there's nothing new under the sun.
So if you want your products to compete with the locally produced merchandise, you need to be able to prove why your product is unique. It's the only way you'll gain acceptance.
12. Train Your Staff
This step of the preparation process is often overlooked. Your products could be amazing, and you could have ironed out every kink in the logistics of preparing for the trade show. But, if the individuals you've entrusted to represent your company at these events aren't competent then it all amounts to a zero-sum game.
Train them on the different negotiating styles. They should exhibit cultural and conversation sensitivities. They need to know how to properly address visitors, maintain eye contact and give firm handshakes.
They should be aware of their body language. The whole point is for them to exude trust and sincerity.
After all, it is the key to creating and developing lasting business relationships. The success of your business hinges on the soft skills your business' representatives possess.
The Final Word
Taking part in international trade shows is the first step to expanding your global presence. The opportunities available to you on the world stage are infinite. You only need to reach out and grab them.
Use the tips you've learned in this article to make that first step. Remember, a journey of a thousand miles begins with the first step. What are you waiting for?
When you're ready to take that first step and leap into international exhibiting, our team at Metro Exhibits has the capabilities and expertise to help you each step of the way.
Let us know how we can help you today!