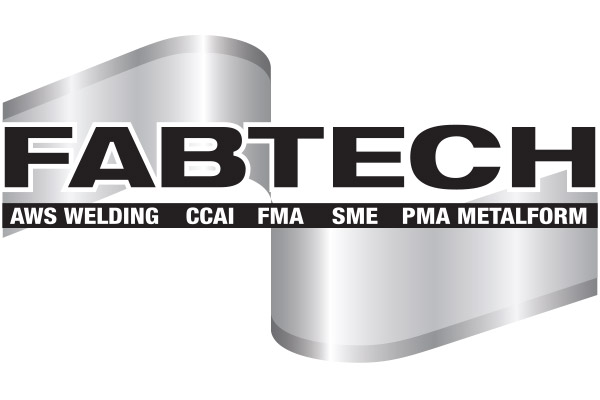 FABTECH is North America's largest Metal Forming, Fabricating, Welding and Finishing event.  This annual event will be taking place at Chicago's McCormick Place from November 9th through November 12th 2015.  This event debuted in Cleveland, Ohio in 1981 and has grown by leaps and bounds since then.  This year's event is co-sponsored by The Fabricators & Manufacturers Association (FMA), SME, Precision Metalforming Association (PMA), Chemical Coaters Association International (CCAI), and The American Welding Society (AWS).  FABTECH has seen drastic growth over the years, and this year's event is expected to attract over 40,000 attendees and 1,500 exhibiting companies while covering more than 550,000 net square feet.
Three halls of McCormick Place will be occupied by this events including the North Hall, South Hall, and C Level Hall.  Among the array of technology pavilions and the entire exhibition floor, there will be a plethora of new products and services on display from all across the industry's spectrums.  Featured Technologies Include:
Arc Welding
Assembly
Bending & Forming
Brazing & Soldering
Business Services
Coil Processing
Cutting
Fastening & Joining
Finishing/Paint & Powder Coating
Finishing/Plating
Gases & Gas Equipment
Hydroforming
Inspection & Testing
Job Shop/Contract Mfg.
Lasers
Lubrication
Maintenance & Repair
Material Handling
Metal Suppliers
Plate & Structural Fabricating
Press Brakes
Punching
Resistance Welding
Robotics
Safety & Environmental
Saws
Software, Machine Controls
Stamping
Thermal Spraying
Tool & Die
Tooling
Tube & Pipe Fabricating or Welding
Tube & Pipe Producing
Waterjet
Welding Consumables
Welding Machines
Attendees Can Expect:
Free Admission (If Registered Before November 6th)
40,000 Industry Professionals in Attendance
Continuing Education Credits Opportunities
Keynote Presentation by Rusty Wallace: Running a Winning Organization
Featured Panel Session: What Additive Manufacturing/3-D Printing Means for the Metal Fabrication Industry
FABTECH Industry Night
Professional Welding Competition
100+ Conference Sessions
Exhibitors Can Expect:
1,500 Global Exhibitors
81% of attendees with influence on approvals for purchasing decisions within their companies
62% of attendees haven't attended any other shows in the past 12 months
Sponsorship Opportunities
"160,705" leads were collected at FABTECH in 2013, an average of 135 leads per exhibitor
FABTECH 2015 Show Hours
Monday: 10am – 6pm
Tuesday: 9am – 5pm
Wednesday: 9am – 5pm
Thursday: 9am – 3pm
About Chicago's McCormick Place
McCormick Place is the largest convention and exposition center in North America and it is located only 2.5 miles south of Downtown Chicago, IL. It has been called THE center of trade show, convention and expositions in the United States and it is hard to argue otherwise. This huge convention and exhibition center offers four interconnected buildings that offer significant floor, trade show, exhibition and meeting space. McCormick Place's four buildings (North, South, West and Lakeside Center) are all state of the art facilities.
McCormick Place offers 2.6 million sq.ft. of exhibit halls, 170 meetings rooms, 6 ballrooms, an assembly hall capable of sitting 18,000 people and 3 individual theaters. There are a number of restaurants, retail shops and cafes available on-site.
McCormick Place statistics and information:
6 million sq. ft. of exhibit halls
3 million sq.ft. on the same level
170 meeting rooms with 600,000 sq.ft. of meeting room space
6 ballrooms
Assembly seating for 18,000 people
4,249 seat theater
3, 300 seat theaters
50 foot ceilings
5,800 parking spaces
Where to Stay for FABTECH
According to the organizers, "FABTECH has negotiated the lowest hotel rates for our exhibitors and attendees at the most popular and convenient hotels in Downtown Chicago.  Act now to book your rooms through Travel Planners, the official hotel provider."
McCormick Place is located near the shores of Lake Michigan and is only 2.5 miles from downtown Chicago.  The entire campus is connected by a number of skywalks and promenades and is directly connected to the Hyatt Regency McCormick Place Hotel which has 800 rooms and additional meeting and banquet space.
Other nearby hotels to McCormick Place include:
The Wheeler Mansion
Corporate Suites Network
Chicago South Loop Hotel
Chinatown Hotel
Best Western Grant park
Hilton Chicago
Chicago's Essex Inn
Congress Plaza Hotel
Hotel Blake
Metro Exhibits has been a proud supplier of a wide range of services for exhibitors and companies who participate in FABTECH.
Trade Show Displays – FABTECH
Metro Exhibits provides white-glove, concierge level trade show services for businesses and organizations who are involved with FABTECH and other trade shows, expos and conventions. If you are an event organizer or business, Metro Exhibits provides a wide range of services that will meet any need including trade show display design, rental, sales, logistics, installation and printing. We have 68,700 sq.ft. of manufacturing and storage capabilities throughout the country including in New York City, New York, Orlando, Florida, Las Vegas, Nevada, and Atlanta, Georgia. We make sure that you never have to worry about a single aspect of your trade show experience.
At FABTECH, our trade show services include, but are not limited to:
Pre-Show Trade Show Services at FABTECH
Exhibit design
Exhibit manufacturing
Project management
Floorplan and manual procurement
Tradeshow logistics
Venue & labor coordination
Manage audio visual, electrical, F&B
Paperwork and contract management
On-Site Trade Show Display Services at FABTECH
Shipping
Installation/Dismantle
On-Site Supervision
Show Services Coordination
Material Handling/Drayage
Post-show Trade Show Services at FABTECH
Shipping
Storage
Lead Retrieval
Cost Reconciliation
Contact Metro today to learn more about tradeshow exhibit rentals, custom exhibits and other tradeshow support services in Chicago, Illinois for FABTECH.