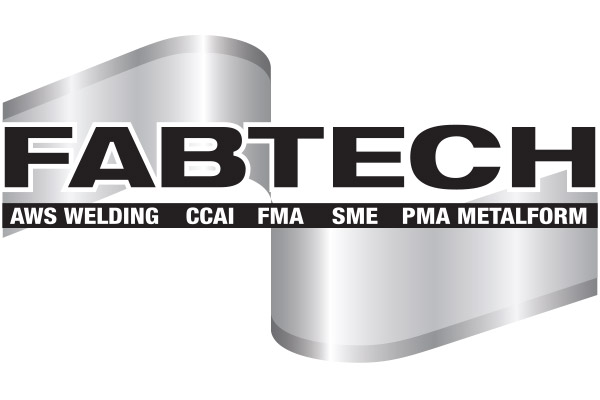 FABTECH is North America's largest Metal Forming, Fabricating, Welding and Finishing event. This annual event takes place in November of each year. This event debuted in Cleveland, Ohio in 1981 and has grown by leaps and bounds since then. This year's event is co-sponsored by The Fabricators & Manufacturers Association (FMA), SME, Precision Metalforming Association (PMA), Chemical Coaters Association International (CCAI), and The American Welding Society (AWS). FABTECH has seen drastic growth over the years, and this year's event is expected to attract over 40,000 attendees and 1,500 exhibiting companies while covering more than 550,000 net square feet.
If you're getting into welding as a beginner then you might want to get yourself something like this entry level welding machine while you build up your experience. Remember that you are working with dangerous materials so you may want to find protective clothing, there are Similar ones available at california industrial rubber co. to ensure that you are protected while you are working with welding equipment. One of the most important pieces of equipment will be something to protect you from breathing in the airborne particles that may occur from welding metals. Equipment, like this kn95 mask, would be useful to protect workers from breathing in any of these particles that could cause serious health risks.
Among the array of technology pavilions and the entire exhibition floor, there will be a plethora of new products and services on display from all across the industry's spectrums. For example, attendees will be provided with opportunities to learn more about some of the latest flammable gas storage solutions that can be found on websites similar to Storemasta. Featured Technologies Include:
Arc Welding
Assembly
Bending & Forming
Brazing & Soldering
Business Services
Coil Processing
Cutting
Fastening & Joining
Finishing/Paint & Powder Coating
Finishing/Plating
Gases & Gas Equipment
Hydroforming
Inspection & Testing
Job Shop/Contract Mfg.
Lasers
Lubrication
Maintenance & Repair
Material Handling
Metal Suppliers
Plate & Structural Fabricating
Press Brakes
Punching
Resistance Welding
Robotics
Safety & Environmental
Saws
Software, Machine Controls
Stamping
Thermal Spraying
Tool & Die
Tooling
Tube & Pipe Fabricating or Welding
Tube & Pipe Producing
Waterjet
Welding Consumables
Welding Machines
Attendees Can Expect:
40,000 Industry Professionals in Attendance
Continuing Education Credits Opportunities
FABTECH Industry Night
Professional Welding Competition
100+ Conference Sessions
Exhibitors Can Expect:
1,500 Global Exhibitors
81% of attendees with influence on approvals for purchasing decisions within their companies
62% of attendees haven't attended any other shows in the past 12 months
Sponsorship Opportunities
"160,705" leads were collected at FABTECH in 2013, an average of 135 leads per exhibitor
Trade Show Displays – FABTECH
Metro Exhibits provides white-glove, concierge level trade show services for businesses and organizations who are involved with FABTECH and other trade shows, expos, and conventions. If you are an event organizer or business, Metro Exhibits provides a wide range of services that will meet any need including trade show display design, rental, sales, logistics, installation, and printing. We have 68,700 sq.ft. of manufacturing and storage capabilities throughout the country including in New York City, New York, Orlando, Florida, Las Vegas, Nevada, and Atlanta, Georgia. We make sure that you never have to worry about a single aspect of your trade show experience.
At FABTECH, our trade show services include, but are not limited to:
Pre-Show Trade Show Services at FABTECH
Exhibit design
Exhibit manufacturing
Project management
Floorplan and manual procurement
Tradeshow logistics
Venue & labor coordination
Manage audiovisual, electrical, F&B
Paperwork and contract management
On-Site Trade Show Display Services at FABTECH
Shipping
Installation/Dismantle
On-Site Supervision
Show Services Coordination
Material Handling/Drayage
Post-show Trade Show Services at FABTECH
Shipping
Storage
Lead Retrieval
Cost Reconciliation
Contact Metro today to learn more about tradeshow exhibit rentals, custom exhibits and other tradeshow support services for FABTECH.