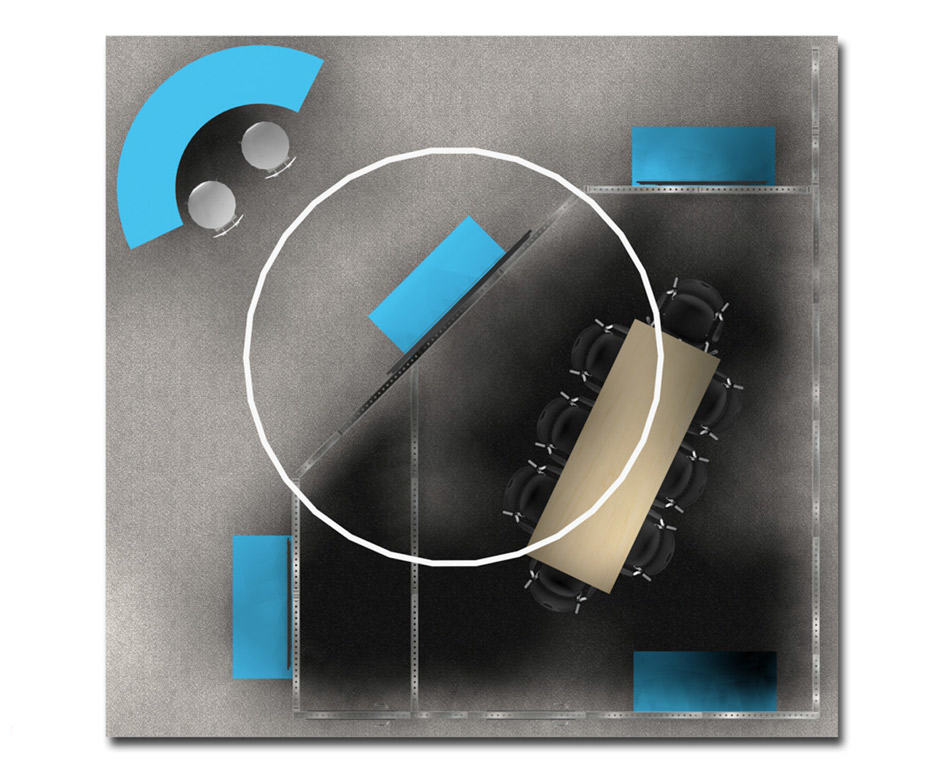 Meeting rooms are a very common feature in most trade show exhibits 200 square feet and larger. For this reason, it may be beneficial to put some thought behind what type of meeting room may have the most impact for your company at your next event. There are four different options: Private Meeting Rooms, Semi-Private Meeting Rooms, Open Meeting Rooms, or No Meeting Room. Here we weigh the pros and cons of each to help you make the most informed decision when selecting your meeting room type.
Private Meeting Room
Private meetings rooms are the only true option for "closed door" level meetings. If there are issues of grand importance to be discussed, a private meeting room is always the safest bet.