Top Fitness Trade Shows, Expos and Conferences
The health and fitness industries have been booming in recent years. As of January 2015, there were 34,460 US Health Clubs in the United States with more than 54 million members. An industry that generated $24.2 billion dollars in revenue in the U.S. in 2014 has seen a drastic increase in trade show availability and involvement. 1
Fitness trade shows play a vital role in introducing innovative products to the market, increasing brand awareness and for networking with fellow industry enthusiasts. However, there are many fitness trade shows, and it can be difficult to know which show(s) are relevant to an attendee or prospective exhibitor. We have compiled a comprehensive fitness trade show list to make the selection process easier. There are many of us who want to try and get fit and healthy, some people simply look for a personal trainer in London. However, for the hardcore fitness buffs, there are expos.
TheFitExpo
TheFitExpo is a unique fitness expo experience. TheFitExpo shows are the "Largest Consumer Fitness Expos on the West Coast and Now Chicago with more locations to come", according to the official FitExpo Website. This year there will be four events: Anaheim, Chicago, Los Angeles and San Jose. TheFitExpo is expecting attendance to consist of over 100,000 fitness enthusiasts and professionals. There are booths on supplements like cardarine which are rising in popularity, this Wisdoms of Health post explains more if you want to read more about it before you go to the expo. Each of these FitExpo events provides free fitness competitions and events, special guest appearances by industry celebrities, a massive exhibition floor and much more!
Check out the FitExpo on their website https://www.thefitexpo.com/
Arnold Sports Festival
The Arnold Sports Festival has become a health and fitness powerhouse. This massive event is a culmination of all things fitness. There is something here for attendees of all ages. This year's Arnold Sports Festival includes: The Arnold Fitness EXPO, Arnold SportsWorld, IFBB Pro League, Arnold Amateur, Strength Sports, Dance & Fitness, Combative Sports, Olympic Sports, America's Next Great Trainer, Arnold Model Search, Arnold Sunday Showcase, Art at the Arnold, Meet & Greet, Party with the Pros, WWE Experience and so much more!
The Arnold Fitness EXPO is the nation's largest health and fitness exposition. There will be more than 900 booths promoting the latest and greatest in sports equipment, apparel, and nutrition. This is a premier industry event for business and consumers alike to foster great relationships and learn about industry trends.
To learn more about all that the Arnold Sports Festival has to offer visit http://arnoldsportsfestival.com/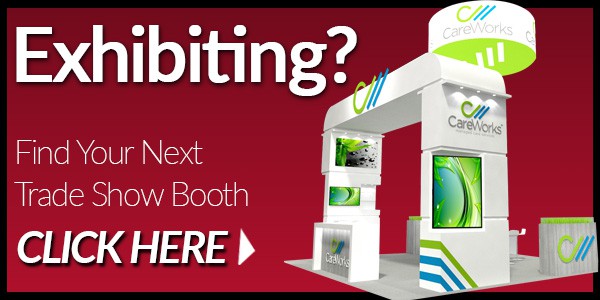 IDEA World Fitness Convention
IDEA World Fitness Convention is the world's largest fitness convention. This massive gathering has more than 375 sessions, 230 presenters, 300 exhibitors, and a variety of special events. In the words of the official IDEA World Fitness Convention website, "Imagine 12,000 passionate personal trainers, group fitness instructors, mind-body professionals, owners and managers, and world-renowned experts from every corner of the globe coming together for the most powerful event in the industry."
The IDEA World Fitness Convention will be taking place in sunny Los Angeles, California during July of 2016. Learn more about this great event here http://www.ideafit.com/fitness-conferences/idea-world-fitness-convention
Olympia Fitness & Performance Weekend
Olympia Fitness & Performance Weekend is a modern fitness and performance marvel. The event attracts 30,000+ attendees with main events including Mr. Olympia, Fitness Olympia, Figure Olympia, Bikini Olympia, 212 Showdown, Women's Physique and Men's Physique. Some of the amazing expo events include weightlifting, boxing, CrossFit, wrestling, MMA, karate, kickboxing, strong man challenge and more! With more than 1,100 expected exhibitors in 2016, there will be something for everyone on the exhibit floor and throughout the events.
Learn more about Olympia Fitness & Performance Weekend here http://mrolympia.com/
IHRSA
IHRSA will take place from March 21st – 24th 2016 at the Orange County Convention Center in Orlando, FL. This great fitness trade show provides educational seminars, group workouts, and over 380 exhibitors from over 80 countries. However, you must have an IHRSA membership to attend the convention. If you plan to attend this particular conference, be sure to obtain a membership in advance!
For more information about the expo and obtaining and IHRSA membership, visit their website here http://www.ihrsa.org/
Interbike
The Interbike International Bicycle Exposition is "where the bicycle industry gathers to celebrate, educate and conduct the business of cycling. This cycling tailored event attracts hundreds of exhibitors with the latest and greatest cycling gear, innovations and trends on display. In addition to the great expo, Interbike provides a variety of educational sessions, Industry Awards Night, Industry Breakfast and Keynote, Tech Clinics, the new Product Innovation Zone and much more.
If you work in the cycling industry or are an avid consumer, check out the official Interbike website here http://www.interbike.com
Miami's All Sports Show
The Miami All Sports Show is "a statewide, national and international marketing trade show event for manufacturers, suppliers, retailers, dealers and distributors of sports equipment, supplies, products, apparel, sportswear, and recreational, fitness, nutritional and related products." The target audience for this show typically consists of international and national buyers of sporting good equipment, the general public, and athletic equipment end users such as recreational sports enthusiasts and competitive athletes. This event is expected to attract thousands of attendees with live demos, lessons/classes, events, trade show specials, new products and much more.
To learn more about the Miami All Sports Show visit their website at http://www.allsportssupershow.com/
References
IHRSA – Industry Research. (2015). Retrieved from http://www.ihrsa.org/industry-research/