Fall is rapidly approaching, and with the changing season comes a new round of top trade shows.  The fall season is jam-packed with quality contenders for our Top 5 spots, and although it was very difficult to decide on only five, we've managed to compile the list below.  If you feel we have missed any shows that should be included, or would like to propose your personal rankings, please do so in the comments section below.  We would love to hear your thoughts!
5) SEMA Show – Las Vegas (November 3rd – 6th)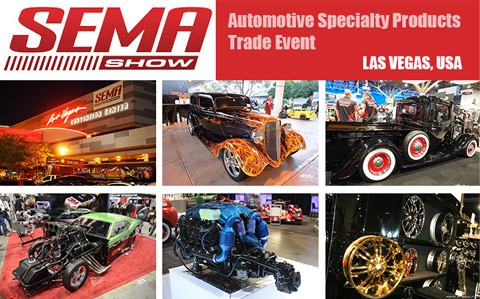 Are you an automotive fanatic, industry professional or interested bystander?  Then you cannot afford to miss the SEMA SHOW.  The SEMA Show is the premiere event for automotive specialty products, and will take place at the Las Vegas Convention Center in Las Vegas, NV.  Auto-enthusiasts will find themselves in an alternate reality with educational seminars, product demonstrations, special events, networking opportunities, the NEW SEMA Battle of the Builders Competition, SEMA Awards and much more.
According to the official SEMA Show website, "The 2014 SEMA SHOW drew more than 60,000 domestic and international buyers.  The displays are segmented into 12 sections, and a New Products Showcase featured nearly 2,000 newly introduced parts, tools, and components."  The exhibition floor houses an astounding 2,300+ exhibitors with over one-million square feet of exhibition space.
87% of attendees rated the quality of education seminars as excellent or good
92% of attendees rated their show experience as excellent or good
77% said they are more likely to buy from a company that exhibited vs. one that did not
95% rated the quality and variety of exhibitors as excellent or good
4) POWER-GEN International – Las Vegas (December 8th – 10th)

This year's Power-Gen International will take place at the Las Vegas Convention Center in Las Vegas, NV.  POWER-GEN International is the world's largest power generation event that covers all facets of the industry.  This year's event will include a compilation of previously separate industry events:
"Covering every aspect of the power generation industry, POWER-GEN International, NUCLEAR POWER International, Renewable Energy World Conference & Expo North America, COAL-GEN and GenForum converge in 2015 to form POWER GENERATION WEEK."
Impressive in size, POWER-GEN International attracts upwards of 22,000 power professionals from more than 90 countries, 200 of the industry's top speakers, 50 educational conference sessions, and 1,400 exhibiting companies.  With an international audience of this size, POWER-GEN International matches more qualified buyers and sellers than any other power event.
POWER-GEN International Registration
3) FABTECH – Chicago, IL (November 9th – 12th)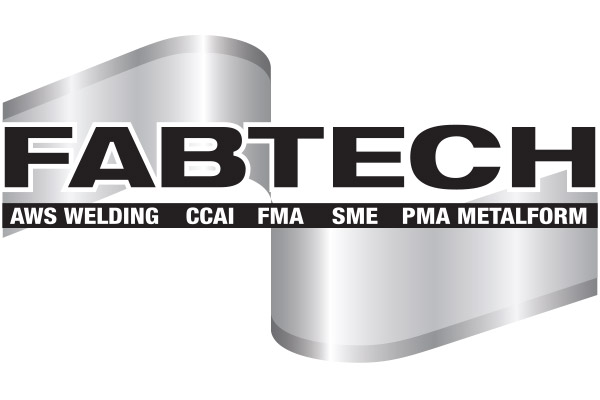 FABTECH is North America's largest metal forming, fabricating, welding and finishing event.  This annual event will take place at Chicago's McCormick Place in 2015, and is expected to draw upwards of 40,000+ industry professionals to the "Windy City".  FABTECH 2015 will occupy three halls of McCormick Place including the North Hall, South Hall and C Level Hall with a total of 1,500 exhibitors covering more than 550,000 net square feet.  Among the array of technology pavilions and the entire exhibition floor, there will be a plethora of new products and services on display from across the industry's spectrums.  There will be innovative technology on display from Arc Welding and Hydroforming to Saws and Welding Machines.  For a complete list of featured technologies, please check out our FABTECH top trade shows page.
2) G2E 2015 – Las Vegas (September 29th – October 1st)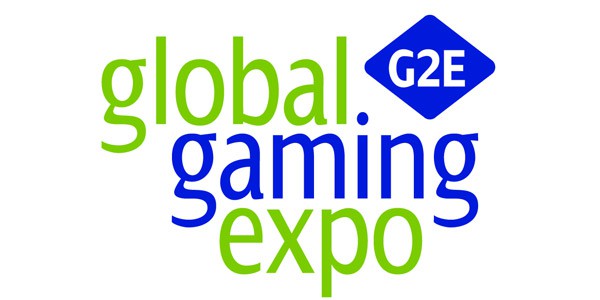 What is more synonymous with Las Vegas than gaming?  Nothing.  That is why the Global Gaming Expo (G2E) calls Sin City home.  This industry leading event is put on by the American Gaming Association (AGA), and takes places at the famous Sands Expo and Convention Center.  According to G2E's official website, "G2E is the place to conduct business, connect with peers and learn cutting-edge ways to become a better gaming professional.  It offers a 360-degree view of the industry from slots and table games to igaming and food, beverage, and hospitality."  This premiere event houses 450+ exhibitors showcasing their newest products, Keynotes by industry leaders, a G2E Seminar Program, an iGaming Zone, special events, networking opportunities and much more.  This event is ideal for all gaming industry professionals.
1) New York Comic Con – New York (October 8th – 11th)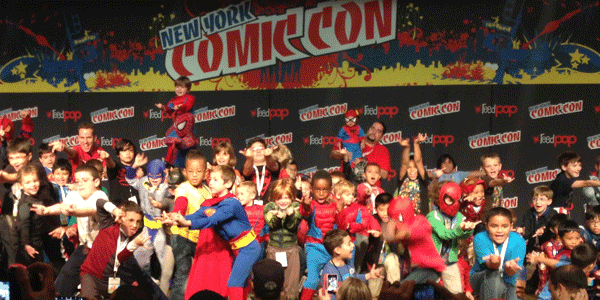 If you have never experienced a Comic Con event, add it to your bucket list immediately.  Whether you are a pop culture enthusiasts or not, the atmosphere of a Comic Con event is second to none.  New York's Comic Con  2015 will take place from October 8th through the 11th at the Jacob K. Javits Center in New York City, NY.  The show floor "plays host to the latest and greatest in comics, graphic novels, anime, manga, video games, toys, movies, and television."  There are also fan panels and autograph sessions by some of the biggest names in entertainment.  There are sneak peek screening rooms to provide first glances at shows and films months before they are released to the general public, as well as the ever popular Heroes & Villains events.
New York Comic Con attracts over 150,000 attendees making it the largest comic book and pop culture gathering in the country.