Before attending a trade show, what's your strategy for determining your company's return on investment (ROI)?
How can you increase your ROI while attending an event?
ROI is a measurement of profitability on an investment or an expense. As we know, developing an ROI strategy for a trade show or event is critical to measuring your performance. You can get companies like NGP IMC services to help you with this.
However, due to lack of understanding ROI, some companies begin to see trade shows as an expense and begin cutting them from their budget. Whilst many understand the importance of this aspect, such as the mj tech companies rising in strength and profits, even some of the most experienced marketing professionals can have trouble creating an ROI strategy.
Anthony Miller, Chief Marketing Officer of Lanyon admitted that he himself did not have a strategy going in.
"We cut a number of trade shows because I was unable to tell you what we got in return for it. So we focused on the ones we could see a return from and started to build backup. I urge you to spend as much of your time as you can to find those metrics. It can be a yawner, but fundamentally for me the metrics are what will feed our ability to continue to do events…"
Recently, BizBash and eTouches released a report that analyzed how event planners defined ROI. Some event planners believe ROI is extremely important. However, each one defined it as one single measurement (ex: people walking into your booth). Looking at event ROI through one lens can skew the measured value that actually came out of the trade show. Moving away from a singularity approach to a more holistic approach in calculating trade show ROI is key in measuring success.
A Holistic Approach to Event ROI

Whether attending a conference, exhibition, or trade show, starting with a holistic approach to measuring your success could affect future trade show budgeting. If you define your ROI at an event as one single number (ex: people that signed up for your email list) your brand will miss the big picture.
Trade show marketing can leave impressions on attendees without you fully realizing it. Collecting the origination data from future purchases, contract signings, or other sales data could reveal the affects of your trade show appearance.
Collecting data is one of the most important factors to proving your ROI to the managers in charge of your marketing budget. This is where Key Performance Indicators (KPI(s) come in handy.
KPI's are sets of data that act as your key objectives while attending the trade show. Some examples of KPI's are booth traffic, number of trade show leads collected, business card hand outs, purchases, etc. Sites like Http://www.thefinalstep.co.uk/blog/it-strategy-in-5-steps/ are helping businesses identify some key metrics and KPIs that they can use to benchmark and analyse the performance of any strategy over time. Why not visit their site for more information!
For instance, if you're a food vendor trying to build brand awareness around a new pizza franchise you're starting, you may measure the number of samples you handed out, the number of attendees who've been through your restaurants unique brand experience, or the number of coupons distributed to attendees. Similar experience with . You might be able to gauge the success of marketing strategies such as the branded inflatables you use (look here for examples), by looking at the numbers of people that noticed your stand compared to when they were not used.
Each event you attend will be different, so plan accordingly and adapt your business goals and KPI's to the target audience. Once you define how you are going to calculate KPI(s) you need to determine the best way to collect the data.
Using Technology to Measure ROI
Technology is making it easier to collect critical data for measuring your trade show ROI. With more flexible platforms such as tablets and kiosks, getting information about your target audience is easier than ever.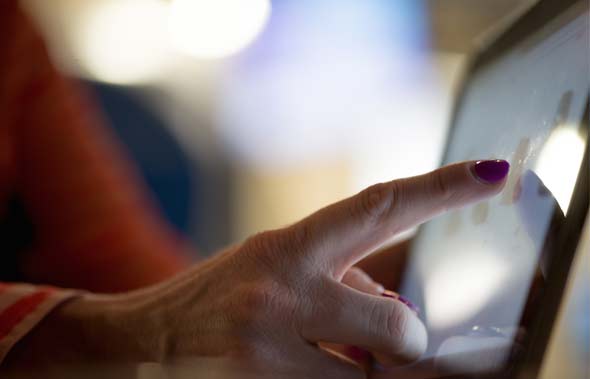 A lot of brands have used games, free giveaways, and contests to get trade show attendees to fill our their information. Utilizing technology such as your company's CRM, email marketing platforms, or event management software can be critical for storing lead information.
This information can be used to create a great experience associated with your brand. Whether it's a grand prize winner, a fun giveaway game, or even an email marketing campaign that provides helpful information to your subscribers so they can be more effective at trade shows.
Trade show KPI's can be an effective starting point for future marketing campaigns. For example you can use email sign ups for future email marketing campaigns and create new KPI's such as open rates, responses, and conversions.
Profit / Investment = ROI
The direct definition of ROI is a percentage. The percentage represents your return on the expense invested. Calculating ROI for trade shows is smart, effective, and can produce actionable data to help improve your event success…
But, Engagement + Brand Image also = ROI
Trade show ROI metrics can tell a story, but sometimes not the full story. Transforming a prospective consumers' interaction with your brand from "meh" to advocacy is something that isn't measurable in post trade show evaluation. The experience your brand delivers has a long-term effect on the people you've interacted, and it's tough to put into numbers.
One way to try to put it into numbers is by tracking the sale. Asking your customers, "How did you find us," is a small yet effective way of understanding the lingering effects of your trade show experience.
Pick The Right Event
It may seem obvious but a lot of businesses waste their time going to a conference or a trade show that they shouldn't be at. There are two types of events to focus on. Determining which to attend depends on your goals.
Direct to Consumer Shows
Is your company's goal to make a sale as soon as possible? Maybe you have a product that needs buyers right now or you need test a product that's still in the research phase. You need to go where your consumers are. Attend a show that may not be specific to your industry but specific to your target audience.
Trade Only Shows
These types of shows are specific to your industry. They may have buyers, your competition, or industry influencers who are analyzing and interacting with new brands. This is a good time to simply make your service or product better.
Learn and interact with other vendors to get ideas on what shows they attend and how they are currently marketing their business. These trade shows naturally have some buyers who attend the show looking to do business in your industry, however your top goal at these events is not typically sales oriented.
Budget: Project vs Actual
Staff at events tend to measure the R.O.I by comparing the project budget to the actual budget. By maintaining good records, a company can easily add up the cost of an event but assessing the revenue generated by that event can be complex. New contacts acquired during the trade show has the potential to improve the bottom line but is potentially hard to quantify. Determining how to value the sales revenue generated from a new or existing customer who visited the event is important to do before the show. When calculating budget is important to be as consistent as possible to give the opportunity to compare on a yearly basis.
Return on Investment in a Booth
Do you have booth space at the event or are you simply an attendee? Having an exhibit or display at an event turns your strategy into a more inbound approach, allowing consumers to come to you instead of you going to the consumer.
If consumers are engaged with your booth they will associate that experience with your brand. This is why it is so important to get a booth design that stands out from the others. Take your time working with your exhibit design team and get ideas from people who have experience in this field.
A display, whether a rental or custom design, increases your return but also increases investment. The appearance of your booth gives a first impression to a consumer in under one second. That impression is associated with your brand in the blink of an eye. Make sure you get an exhibit done by experienced professionals who won't leave quality design to chance. It could make or break your success at a trade show.
When you have an exhibit that is designed well it can turn events into a positive ROI machine. This machine is one that many companies use as the their number one sales tactic.
It's good to know that a lot of factors can skew the final return on investment at a trade show. The location of your booth can determine the amount of foot traffic you get. If optional, choose a location close to a stage or an area that will receive a lot of visibility. Making foot traffic a KPI can create varied resultsin your data.
Communication Before the Show
Social media can be used to tip off your target audience of your appearance at an event. Leading up to show, should be heavily communicating your appearance. This will get more people to seek you out while at the event instead of leaving it up to them stumbling upon your booth.
Experiences During the Show
Another way exhibitors increase ROI at events is by having creative activities or game ideas before entering an event can increase engagement with your booth.
Training your event staff to engage with your audience in an effective manner can cultivate more opportunities to increase your return.
This is were thinking outside of the box can go a long way in separating your brand from other exhibitors at the expo.
After the Show
As you are preparing for the actions you'll take during the show, your staff should be prepared for post show action. A specific plan should be in place to follow up on all potential prospects or centers of influence met at the trade show.
Creating post-show sales and marketing strategies can increase return on event budget.
Conclusion
Developing the 360 degree program to calculate ROI is considered one of the most difficult parts of event planning but done, it can easily be adapted to new trade show appearances. Remember to understand your audiences reasoning for attending a show before creating any of your strategies.
How do you measure trade show booth success?